Today I am spotlighting some lovely bags that I have fallen in love with. I really have grown to love having fun and new bags to carry my gobs and gobs of stuff in. Though I really have always love to have things to put stuff in. I buy those lamps with tiny drawers - you know the ones with drawers too small to really put stuff in - I find stuff that fits in those drawers. There isn't a cubby or drawer in my house that doesn't have something in it. Because of this fondness, I have been drawn more and more to buying new bags on a regular basis. It has grown from loving backpacks in college, to snatching up cute clutches when I was first married, to buying the latest and greatest diaper bag when my girls were little, to now loving bigger bags. My girls are out of diapers now but I still need a good-sized bag to not only carry to usual grown-up stuff - lipstick, chapstick, checkbook, pens, wallet, keys, emergency make-up, etc - but I also need to have space for the occasional sippy cup, snack, extra shirt, random dolls and toys.

These bags all come from a fabulous group of ladies from UWIB. Don't know what UWIB is? Click on the sexy lady to the right and find out! You can find all kinds of stuff you didn't know excisted but find you can't live without! Are you a crafter with fabulous items to sell? Join the group and tell them that Amy from Ellie-Jayne Designs sent you!

The first bag is from simplynotesandtotes and is made with the Love A Tree fabric that I have been pining after - where did you get it, Sherry? Do you have any yardage to spare?! :-) The bag is not only stylish, is a nice size, but it lets people know that you are on the Go Green bandwagon. Her shop is full of such lovely bags, I have spent some time fawning over her items. It was hard to pick my favorite. But here it is - the Lazy Daze Summer Tote.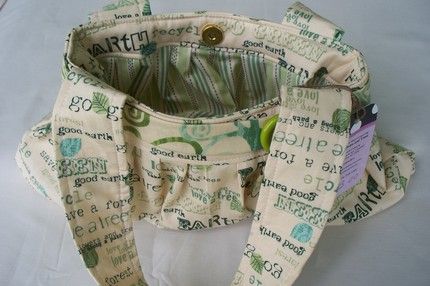 The second bag is a new style that I have not seen in a single shop until I came across
PepperAndFarley
. I am not always a big fan on knitting - that might be more of a jealousy issue because I have had such a hard time learning how to do it! *blush* This knit and felted purse is just too cute for words! It isn't big enough for an outing with my kids - but its too cute to risk getting kiddo cooties on it. Its perfect for those cherished moments of a girls night out or lunch with a girlfriend or even *gasp* an actual date with the hubby! There are a ton of adorable items in her shop - check them out! Here is your teaser photo to draw you in!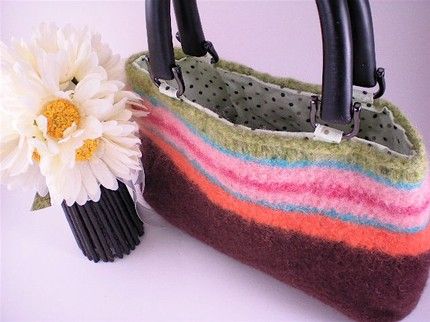 The third bag is from
DestinationHandmade
whom I just bought the most adorable business card holder from - can't wait to get it! While it isn't something I personally can use right now - its too cute to pass up and would make the most perfect gift for a HS student who is graduating next month and heading off to college. Picture this adorable zipper pouch (with a nice stash of quarters already inside) packaged with a small box of your favorite laundry detergent, a box of dryer sheets and a pull-string laundry bag. What dormie wouldn't love this! I know I would have! Check out the rest of her shop for more amazing ideas for organizing your life.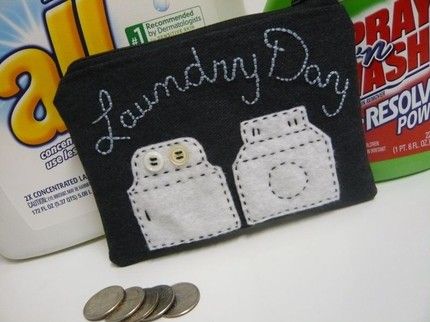 The last bag is probably my favorite from
Designs By Jamie
. I have bought several of her scrap fabrics to make some outfits for my shop - she has the best taste in fabric! The colors are so fun and its a big bag to hold all the stuff a mom of preschooler tends to carry arround. She has a ton of great bags to choose from in her shop and is even able to do customs. I just love the fabric in this bag. I'd feel less like a frumpy mom and more like a hip chic having this over my shoulder, even if I had peanut-buttery hand-prints on my shirt and a sticky-faced 3 year old clinging to my leg.