We had a much bigger turn out this time! I hope you all come back next month on the first Monday for July's giveaway!

This months winner is.......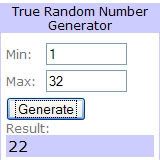 Comment #22:
GapGirl
said...
Oh and Im now a faithful follower....
June 4, 2009 4:50 PM
Congratulations GapGirl! Send me your address and I will get your bows to you as fast as I can make them! Happy Friday Everyone!
Stay tuned as I hope to have new photos of some finished twirl dresses up by tonight!